---
I know cleaning is part of BBQ, but does it have to be extensive and difficult?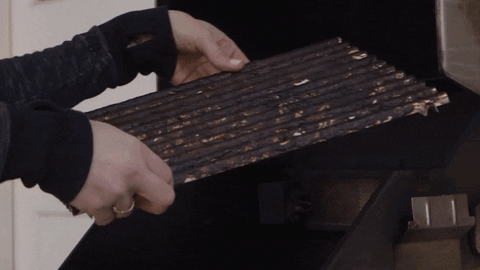 Hours reduced to minutes
What about cleaning it up in a matter of few minutes. These brick blocks are by far the easiest, fastest, most thorough means of cleaning your grill, and even better is that they don't require an extraordinary amount of hand strength.
No more harm! All ecological and non-toxic
Using grill brushes and steel wool can be extremely dangerous as tiny pieces of metal will remain on grates and then they get onto the food. In our BBQ bricks, there are no bristles or spikes to break off and get into the food. cleans the grill much easier and more thoroughly than a brush, and you can blow off the dust particles or wipe with a wet paper towel
Save your arms and wrists
No pressure, fast movement, or extra hours are needed. It is a lightweight grill scrubber, flat top grill scraper with a natural anti-slip grip that will make cleaning feel like a walk in the park without having a handle or spikes getting in the way.
SPECIFICATION
Product Category: Barbecue Brush
Material: stone
Weight: 80g/1 PC
Size:10*7*4cm
How To Use
It can, but we wouldn't recommend it.
No. The bricks clean the grill by abrasion.
Our guarantees
1. Doubt it won't work?  All purchases are backed by our 30-day money-back guarantee.
2.Having trouble connecting your phone? Email us, we'll send you a step-by-step guide.
3.Need anything else? Our customer support team is on reach 24/7. Send your inquiries to support@elychee.com